Mastectomy and DEIP reconstruction. My Story.
I am now 12 months post surgery and back working as a Physiotherapist and Yoga teacher. I am running, spinning, weight training, playing netball, golf and tennis. 
The reason I am writing this is not to say "aren't I clever!", but to reassure you – you can get back to doing what you want to do. This may be something you read just because you are curious, maybe you know someone close to you going through breast cancer, or on the other hand, this might be about you. If it is about you, and you are anything like me, you'll be looking at your options and trying to make that massive decision about the best way forward. I know it can be a challenging time, a time when you have many questions and a lot of information being given to you. Yet, it is a crucial time, because you desperately want to make the 'right' decision. 
This blog is not about telling you all my own experience, it's more about giving other women the opportunity to rehabilitate well and get back to all the things they want to do. As a Physiotherapist and going through this enormous surgery myself, I do now have the knowledge about exactly what you can do post operatively to recover well. 
When I looked for information on the internet, I found very little about post-op exercises. Then, after my surgery, there was no exercise protocol for me.  And so, through my own Physiotherapy knowledge, advice from colleagues and trial and error, I managed my own rehabilitation. 
Understanding the Surgery
Perhaps it's best to outline a bit about the surgery primarily. It involves removing the flap of abdominal fat with the vascular supply still in tact, and using it to reconstruct a new breast following the mastectomy. One of the advantages of this surgery is that no muscle is cut or relocated which was important to me because as a result, I knew that I would be able to regain full function of my shoulder and core strength again. 
The most important thing is understanding what the surgeons have done and what exercises you need to do at each stage, in order to get back your 'normal' functions. You are likely to have several incisions: On your breast your lower abdomen and around your belly button, and so scar management is incredibly important too. 
I was discharged from hospital on Day 7, but found standing up straight very difficult and my shoulder movements were very limited. So, I started very carefully, with shoulder and trunk stretches to slowly regain the movements. Each time I stood up, I would pause and straighten myself up. Eventually, when I could stand straight, I added in arm stretches to increase the fascial stretch across the whole of my front. 
Once my wounds were completely healed at about 3 weeks, I started to massage Aveeno moisturiser into the scars morning and night. The advice was to moisturise the scars for several weeks before starting to use Bio Oil – and as a result, my scars healed an are fading nicely. 
Every day, I would make sure to go for a walk, initially just into the garden and back, but over the weeks I slowly increased the length of time that I walked. I quickly got into the routine of doing a few exercises on the bed 3 times a day and walking once a day. 
I cannot express the importance of doing your exercises and slowly increasing the distance you walk. This not only helped me physically to recover, but helped mentally too, as I could see the progress I was making.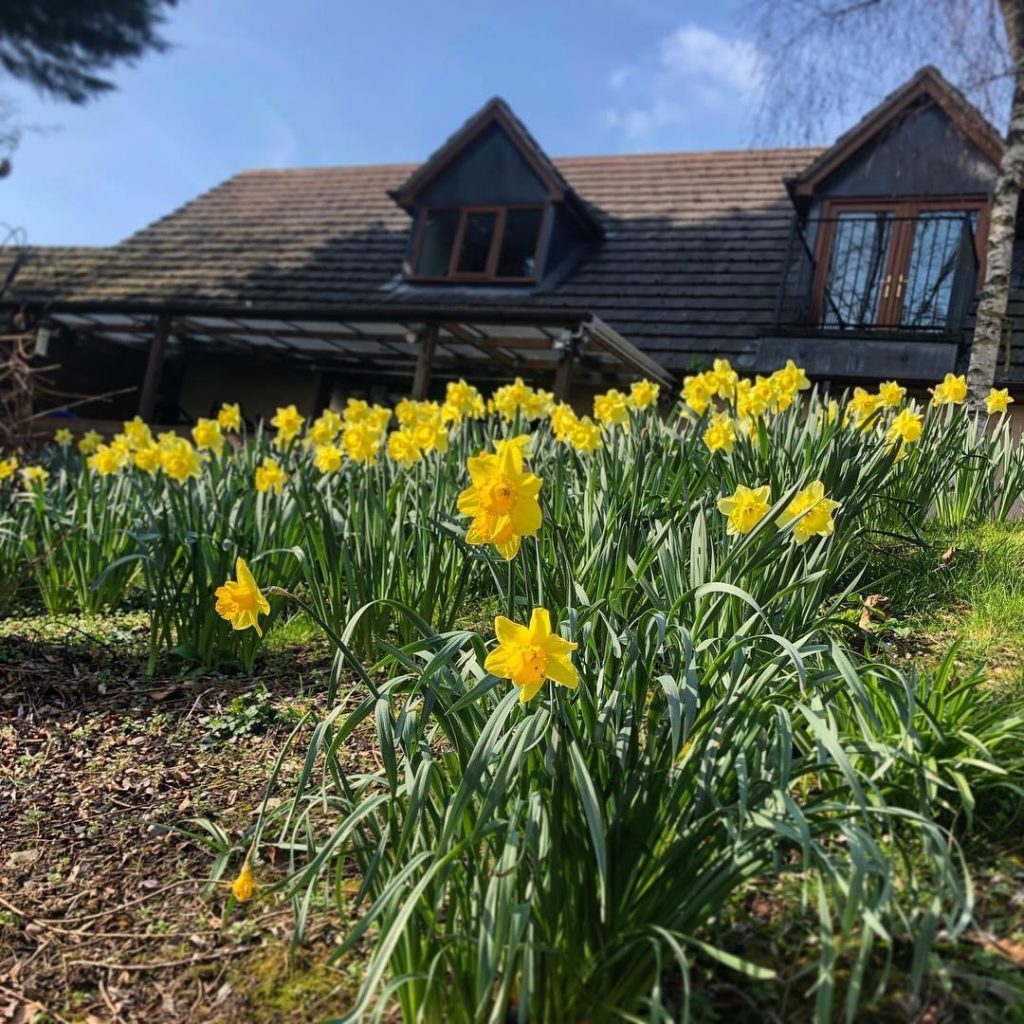 Physiotherapy and rehabilitation
After 3 months, I restarted my Yoga Practice and was able to run a short distance. I worked closely with 2 members of my team, Kat Holendova and Vicky Baker to help me regain the flexibility in the abdominal scare and they guided me through a strengthening program which I needed to get back to where I am today. 
I am working, exercising, walking my dog, skiing, playing sports with friends and am able to everything, if not more than before I was diagnosed with breast cancer. 
If you can, please do find an experienced Physiotherapist to work with you, alongside your surgical team and to guide you with your exercises. They will also be able to work into any tightness that develops around your scars, which can make an enormous difference. This is particularly important as my experience may not be the same as yours, or your friend's or family member's. Each body reacts differently, and these are just the things that worked for me. It's so important to have tailored rehabilitation programme to enable you to get back to doing everything you deserve to do. 
Sarah Collier-Smith, Select Physio owner