Reflecting on six decades of Physiotherapy.
Yes, you did read that correctly! I started my training in 1978, the world of Physiotherapy was changing then in so many ways. The entry requirements then were any 2 A levels, it was not possible at that time to take a degree in Physiotherapy, that came in in the early 1980's. The standard offer now for Birmingham University BSc (Hons) course is AAB to include A level Biology/Human Biology or PE at grade A. 
The image above is of a practical lecture for set 40, Oswestry and North Staffordshire School of Physiotherapy. Miss Cannell, the Principal in full control.
Advancing through the years
In the late 70's it was starting to become an autonomous profession, prior to this the Physiotherapist had to do the treatment requested by the GP or Consultant. This was a large step forward to where we are today; we are now able to assess, diagnose, plan and treat our patients as we see fit, supplying the evidence to back up our clinical reasoning.
I trained at the Oswestry and North Staffordshire School of Physiotherapy, with most of my time spent at the Robert Jones and Agnes Hunt Orthopaedic Hospital, a large centre of research and teaching, which was and still is at the cutting edge of treatment. Total joint replacements were then hospitalised for two weeks post-operatively, and allowed home once the sutures were removed and the patient was safely independent. Now, most patients are discharged on the 3rd day post op, many on their second day.
Similarly meniscal surgery involved an open joint procedure, more than likely removal of the whole meniscus, with a full length plaster cast and probable discharge by day 5-7. With the development of arthroscopic techniques, people are now often discharged after only half a day in hospital, with as much of the meniscus preserved as possible; the integrity of the joint is thought to be very important now.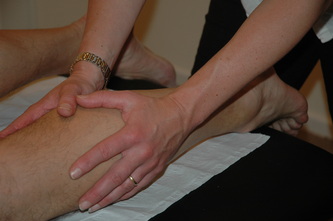 The treatment techniques I'm using at the end of my career are very different to my practice when I first qualified in 1981. As Physio's, we are constantly updating our practice with post graduate courses, In Service Training, reading and critiquing current research papers. Ideas of evidence based practice, clinical reasoning and clinical outcomes are rightly so much more important now – this enables us to quantify our treatments.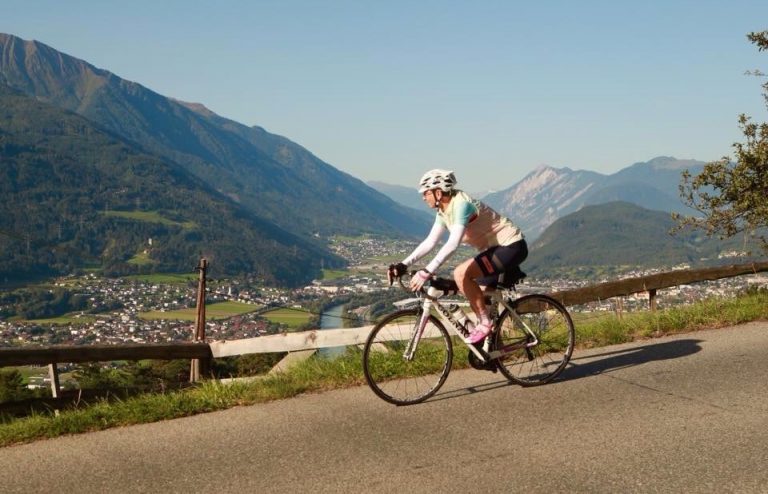 Approaching Telfs in Austria, Munich to Rome cycle tour. September 2019
Maintaining health and fitness
As a Musculoskeletal clinician, soft tissue techniques, joint mobilisation, exercise therapy and aiming to influence our patients are as important as they were 40 years ago, but over the years I have realised the most important element is maintaining health and fitness.
I have always tried to keep myself fit, from running through to the cycling which I am very involved in now. I also teach Pilates and have done so for 20 years; regular exercise is very important for our mental health too, and as Physiotherapists, I feel we should all be role models to promote as healthy lifestyle as possible. 
A diverse career in Physiotherapy
I have been incredibly lucky with my choice of career, it allowed me to have a break when I had my two sons, and I returned to work when my youngest started school.
I have worked in Orthopaedics, Trauma, Geriatric Day Hospital, taught Beauty Therapy Students, and started from scratch a new service for GP's giving them direct access to Physiotherapy, this was a totally new concept in 1992.
I also was involved with setting up a Health and Beauty Service for Boots and spent some time working at South Bank Hospital and also in most of the GP surgeries in Worcester but my most physically demanding role was working in  professional sport.
I worked at Worcestershire County Cricket Club between 1995 and 2001, such a great experience and very happy times. I met some wonderful people and still have many friends from then. My well kept secret is appearing in Wisden Cricketers' Almanack 4 times.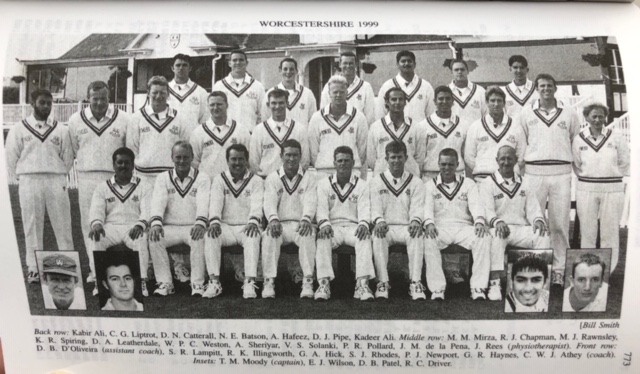 Worcestershire CCC 1999. Pre-season team.
Jane Rees, MSCP HCPC Chartered Physiotherapist.
Ending a
physiotherapy career on a high
The last six years of my clinical life have been the happiest and most fulfilling working with the team at Select Physio. I had known Sarah for a long time and when she offered me the chance to work with her I literally jumped at the chance.
Sarah has built an incredible team of very talented Physiotherapists with very diverse skills, and I will be sad to finish. It's a privilege to be able to help people and make a difference to their lives; working in a job in which is never predictable and learning something every day has led to a very satisfying and rewarding career.